Introduction
The Premier League season has come to an end and Liverpool have handsomely claimed the title this season. While some teams and players had a memorable campaign, some had a forgettable one. In this article, we will have a look at those players, who did not perform as well as expected.
LIVERPOOL : Xherdan Shaqiri
Starting with the Premier League champions, Liverpool players were in the form of their lives this season with almost every player firing on all cylinders. But Swiss international, Xherdan Shaqiri rather had a season to forget. He was coming on the back of a good last season. He was a reliable squad player and was an important part of Liverpool 's comeback against Barcelona. But this season, he simply looked like a shadow of his former self.
MANCHESTER CITY : Joao Cancelo
Moving on to the Premier League runners up, Manchester City, they were pretty unconvincing this season as a whole. However, Joao Cancelo seems to be the biggest dud at City. Signed from Juventus, the Portuguese international is one of the most talented young fullbacks and much was anticipated from him when he replaced the departing Danilo. But he failed to provide any sort of competition to Kyle Walker and he will be hoping to redeem himself next season.
MANCHESTER UNITED : Lingard / Pereira
For Manchester City's red rivals, things are a bit tricky. While their season started on a pretty bad note, they looked rejuvenated after the arrival of Bruno Fernandes. However, Lingard and Pereira were still pretty disappointing. Both were heavily trolled by memers on social media handles this season. And Lingard funnily edged out Pereira in this context, if not by performances.
CHELSEA : Kepa Arrizabalaga
Chelsea under Lampard looked a much better side compared to last their last Premier League campaign, but the world's most expensive keeper is turning out to be a headache for the Blues right now . Kepa has been very error prone this season and has unfortunately fallen out of Lampard's plans. Looking at such dismal performances, Lampard might look to sell him and buy another keeper with stronger wrists next season.
LEICESTER CITY: Kelechi Iheanacho
Iheanacho has found it difficult to compete with Vardy at Leicester ever since his move from Manchester City in 2017 . Like previous seasons, he has been on the bench for most of the campaign. Maybe a move away from the Premier League would benefit him.
TOTTENHAM HOTSPURS: Tanguy Ndombele
When Spurs announced Ndombele it felt like Spurs got their own version of Paul Pogba. Fast forward to 2020, the Frenchman seems to be too intimidated to play in a top 6 Premier League club. If he is to continue at Spurs, he needs better mentoring from his coaching staff to realise his true potential.
ARSENAL:Nicolas Pepe
To be fair enough to the Ivory Coast international, branding him as a flop could be a bit harsh on him. While Nicolas Pepe racked up good take on stats and shown occasional glimpses of his talent, he needs to level up his game further to justify his £72m transfer fee.
EVERTON: Alex Iwobi
Signed from Arsenal for a fee of around £35m, he was one of the most disappointing players for The Toffees this season. He contributed just one solitary goal and zero assists in the entire Premier League season. This is a massive letdown considering his transfer fee.
And the biggest disappointment of this season is…. VAR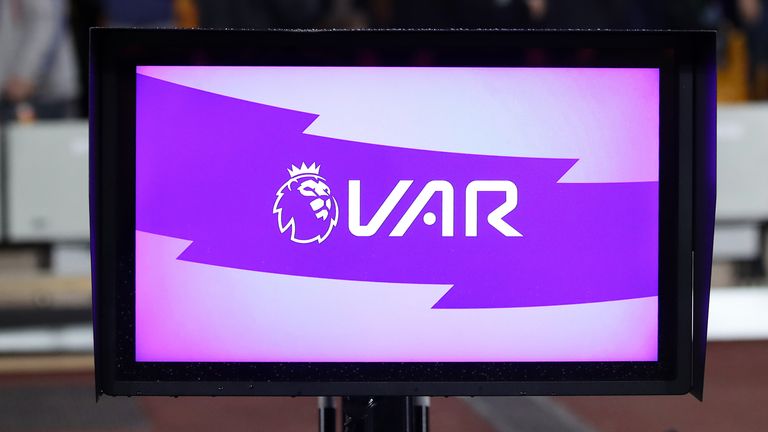 VAR undoubtedly tops the list as the biggest dud of this season. This technology should have improved on field decisions. However, it only added more to the controversy.
Inconsistent and conclusively unclear decisions is something that the officials need to look into next season.
To check out more Premier League articles, click here